You know events, we know you.
Say goodbye to the stress of managing and booking private events and catering. Tripleseat's cloud-based booking and lead management software is specifically designed for restaurants, hotels, and unique/special venues. Our platform streamlines your operations, boosts sales, and lightens your workload – all at the same time!
Boost new booking sales by over 30%
Increase incoming booking leads
Streamline the booking process for maximum efficiency
Generate professional proposals, BEOs, and contracts in minutes
Manage events with ease and track sales, leads, and guest information for one or multiple venues
Drive more bookings
Accept private event leads from your website, social media accounts, and more. No more stacks of paper leads, and no more lost contacts that could have been revenue.
Provide exceptional service
Collect deposits, manage menus, and coordinate all internal and guest communications with real-time updates.
Keep your entire team on the same page
Private event and catering arrangements are subject to changes at any given moment. Tripleseat keeps track of every detail in one centralized location, accessible to your entire team. Any updates made are automatically reflected for the chef, manager, staff, and guests, ensuring that everyone is on the same page.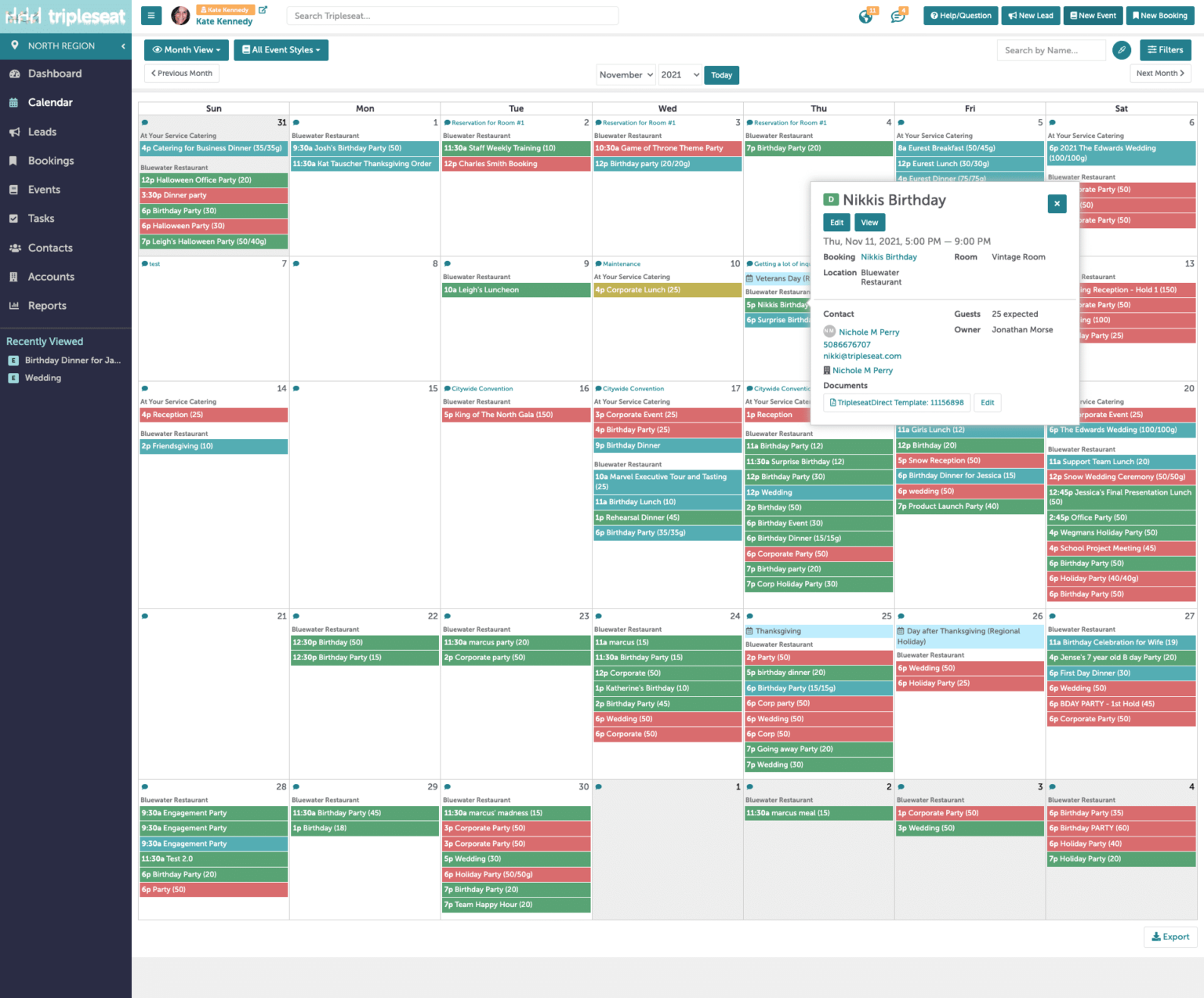 Accelerate your deposit and payment processing with lightning speed
Don't let payment hassles hinder your cash flow or compromise your guests' privacy. With Tripleseat, taking payments is hassle-free, fast, and secure.
Secure deposits accepted in advance
PCI-compliant credit card processing
Track offline payments
Automatic reminders and alerts for payments due
Online payment portal with industry-leading providers
QR codes to capture final event totals and facilitate online payments.
Elevate your guest communication game
Our customer planning portal grants your clients easy access to their BEO and other documents, proposal signing, and payment processing. This streamlined exchange of information ensures seamless collaboration for the success of every event.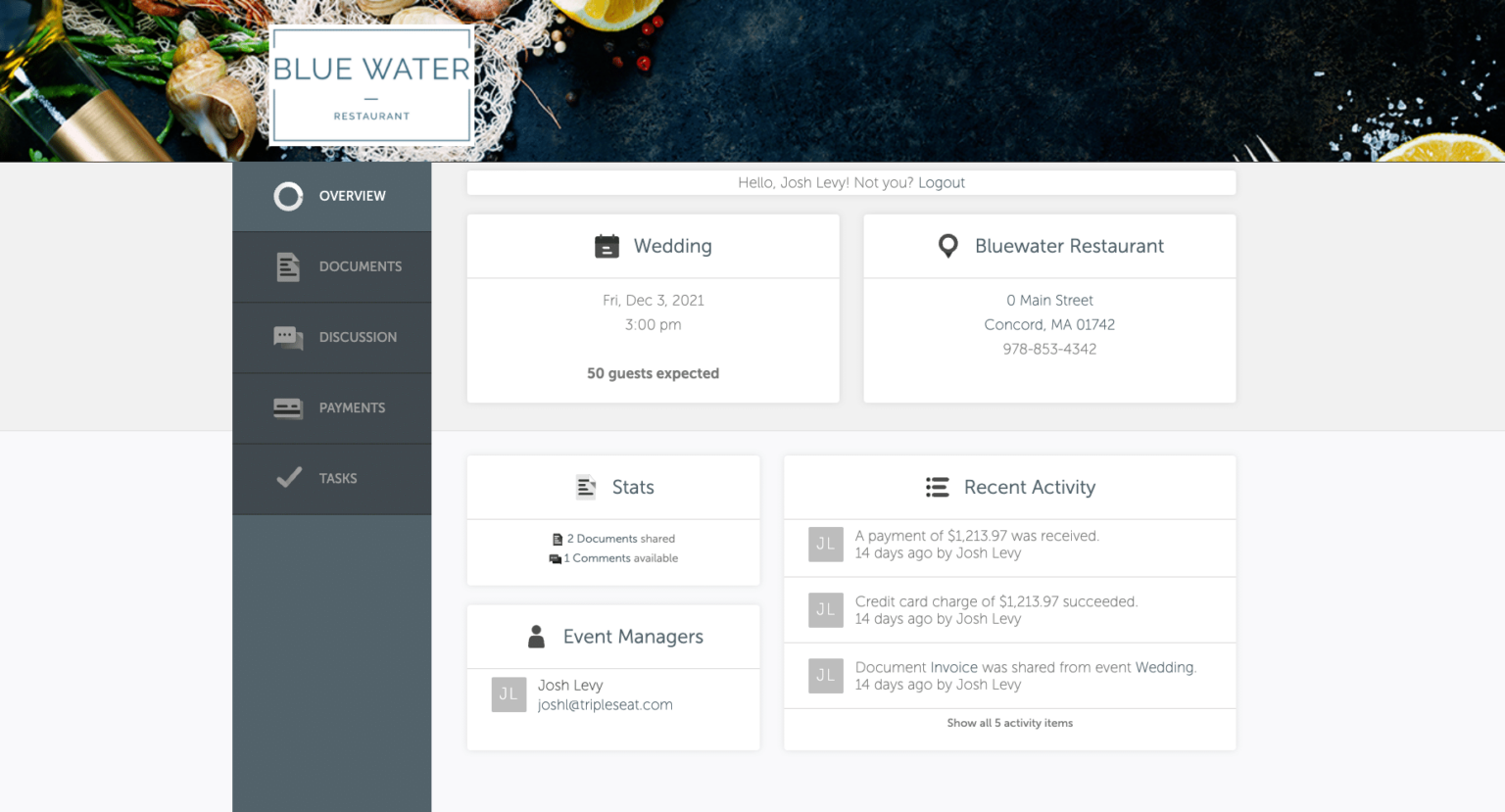 Create Your Dream Job
Gain career tips and insights! 
Boost your events career with our exclusive Career Guide. Download the full survey today to see how you stack up against the rest. 
Unlock Your Potential
The numbers speak for themselves
15,000+ restaurants, hotels & unique venues
8 MILLION events
More than $20 BILLION in event inquiries
Get Started
Curious about how Tripleseat can enhance your business? Don't hesitate to get in touch with us!
Request A Demo