Adding private events to your venue's services is the right move in 2023.
Tripleseat asked residents across the United States if they were planning to host events inside a venue this year, and 80% of respondents answered YES!
And did you know that private dining and events hold a profit margin of 25-35% at venues that offer them? That's compared with 3-5% from regular restaurant operations.
If your venue isn't hosting private events, you're missing out on tangible revenue.
Increase new private event sales by 30%+ leading to a speedy Return on Investment (ROI)
Award-winning support through email, phone, and chat services
Streamline the booking and planning process without increasing your staff numbers or workload
Quickly create professional proposals, BEOs, contracts, and invoices
Easily manage events and track sales, leads, and guest information for one or multiple venues
A few of many happy Tripleseat customers
Speedy Return on Investment
Tripleseat will increase your private event revenue by 30%+. It's software that pays for itself.
Super easy to use
No additional staff is needed to plan and host perfectly executed private events. It's the simplest way to increase your revenue in 2023.
Provide exceptional service
Collect deposits, manage menus, and coordinate all guest communications with real-time updates.
Keep your staff and your customers on the same page
Private event and catering details can change often and at any time. Keep track of every event detail in one central place your entire team can access. Every update you make in Tripleseat is automatically updated for the chef, manager, staff, and guests. It's that simple.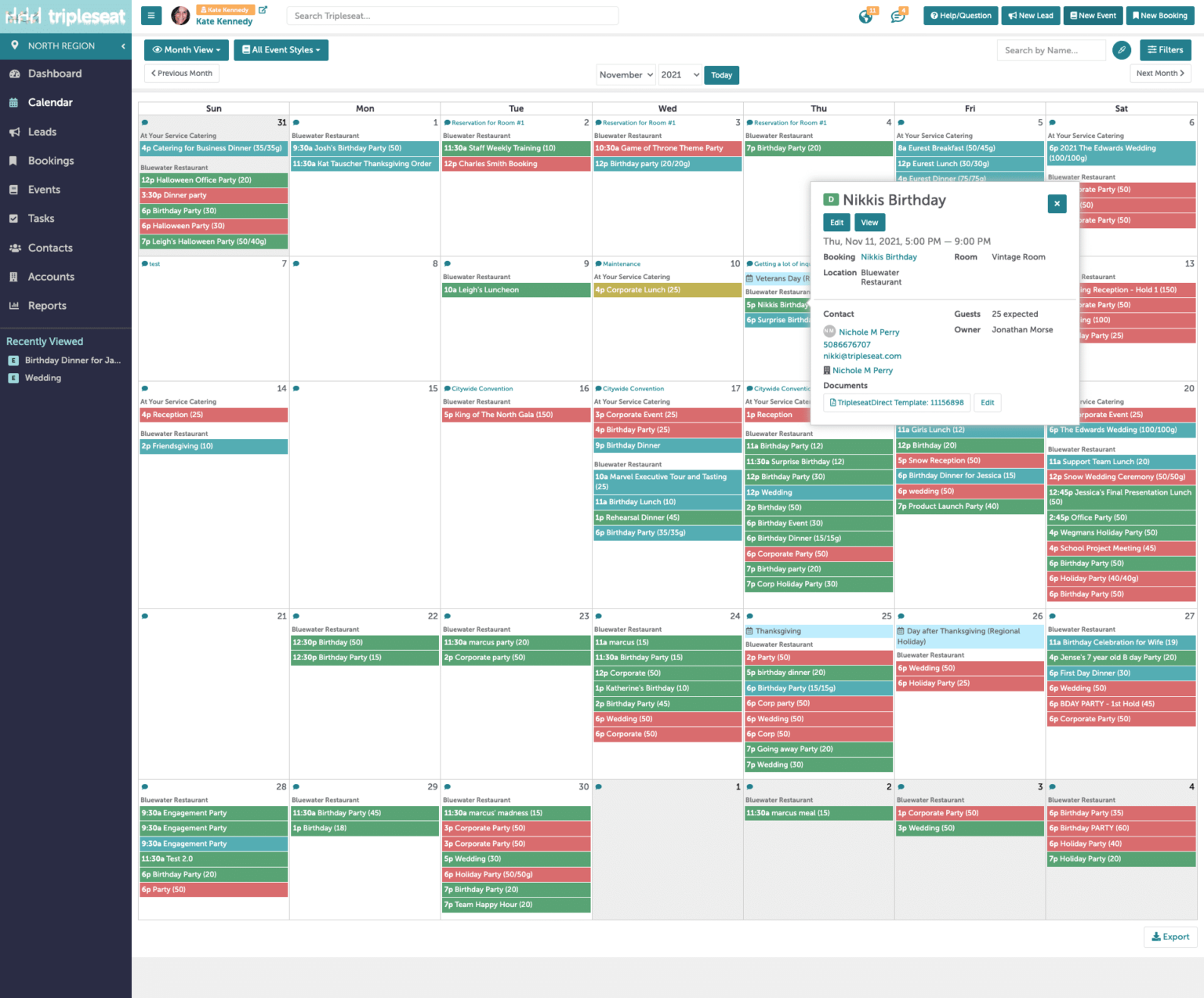 Take deposits and payments, faster than ever
Chasing customers for payments over the phone or waiting for a check to arrive in the mail kills cash flow, and puts your guest's personal information at risk. Tripleseat makes taking payments quick, easy, and safe.
Accept deposits in advance
PCI compliant credit card processing
Offline payment tracking
Automatic payment reminders and alerts
Online payment portal with industry-leading payment providers
Use QR codes to capture final event totals and accept payments online
Communicate better with your guests
Your customer can have access to their own planning portal in which they can view their BEO and other documents, sign proposals, and make payments. The portal provides a convenient way for you and your customers to exchange the necessary information to manage a successful event.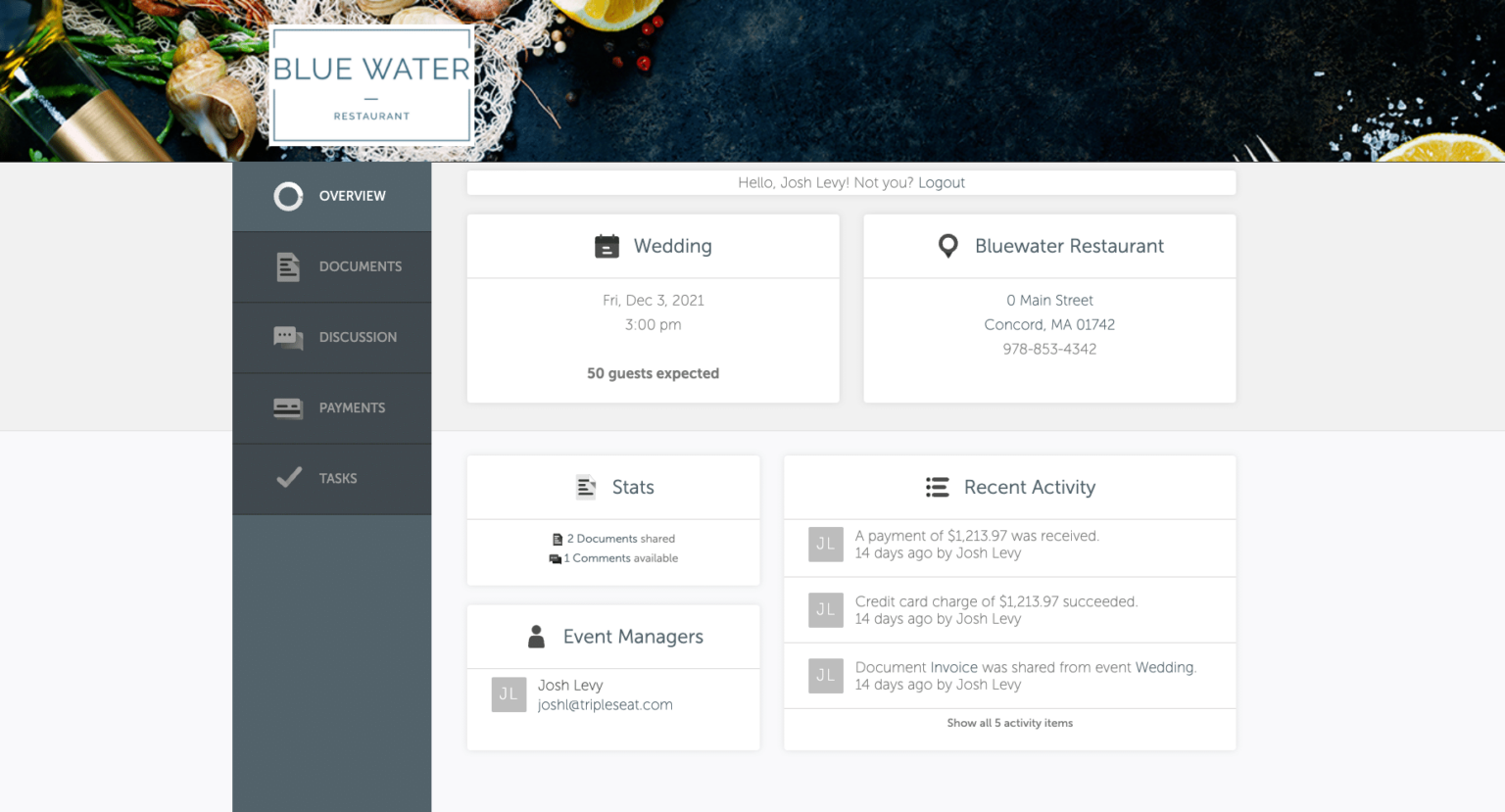 The numbers speak for themselves
15,000+ restaurants, hotels & unique venues
6 MILLION events
More than $15 BILLION in event inquiries
Get Started
Want to learn more about how Tripleseat can help increase revenue at your restaurant? Take a demo to find out.
Request A Demo