How Tripleseat Has Helped Mayfair Institution Bentley's Increase Their Event Bookings Across Their Five Private Dining Spaces
In the beating heart of Central London, hidden behind the iconic shopping district of Regent's Street, is the home of a Mayfair institution for more than 100 years, Bentley's Oyster Bar & Grill, part of the Corrigan Collection. Commonly referred to as "The Grand Dame of Swallow Street," Bentley's has been operating out of the same townhouse since 1916, proudly serving the best seafood, steaks, and produce across the British and Irish isles.
Kathryn Williams heads up sales across the Corrigan Collection, where they have been using Tripleseat to manage their events and private dining spaces since 2019. Across their venues, they manage up to 50 events per week, focusing primarily on the corporate sector. According to Williams, Tripleseat has been the platform that has transformed their event bookings, having seen the number of bookings increase, putting this down to the speed and ease of responding to enquiries.
How Tripleseat helps streamline the events management process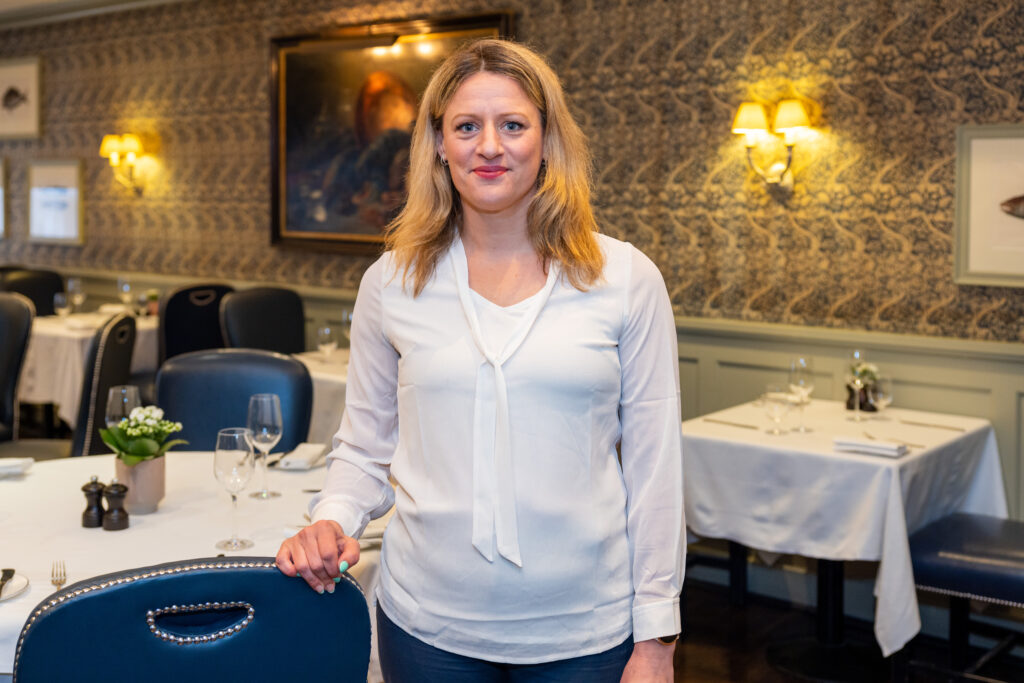 Prior to Tripleseat, Williams and her team were using offline tools to manage events in the form of Word documents and spreadsheets. Williams describes the inefficiencies this led to for the team and how with the entire team using Tripleseat, this has dramatically improved.
At Bentley's there are five private dining rooms across three floors, which host up to 50 events each week. Communication is key for the Bentley's team. That's both with enquiries with potential customers and internally within the team. Kathryn describes the speed at which customers expect to be responded to and that Tripleseat allows this to happen with ease, "by far one of the best systems I've used in my career," Williams said of Tripleseat.
Williams describes her favourite Tripleseat feature as the diary management and colour coding. The diary view and colour coding is a feature that allows any Tripleseat user to see a calendar view of what's occurring across the venue, from a lead, through to a tentative booking, through to an event confirmed.
Williams and her team love how all-encompassing the Tripleseat platform is — from enquiries, customer communications, through to housing all of the documents, including function sheets, and contracts, and the integration with Stripe to take deposits and payments. In Williams's capacity as Head of Sales for Corrigan Collection, reporting is key to really understanding the shape of their event business and to better understand trends, what's upcoming to help plan their staffing levels across the business.
"Since using Tripleseat, we've seen our bookings increase massively," Williams said.
When it comes to measuring success with Tripleseat, Williams attributes this to the speed of response and ease of use of Tripleseat. Williams also said that Tripleseat allows her and the team to get to know their customers better, in turn building stronger relationships and targeting top customers.
"Being able to do everything in one system is incredibly helpful … it really is the best system," Williams said, regarding her experience over the past four-plus years of being a happy Tripleseat customer.
Get the top tools for event management
Let our local team show you how you can manage any type and size of event for your venue's event or private dining space; book a 15-minute no-obligation demo today.